Services:
Video Production
Live Shot & Video Feed Uplink
Pre Production
Post Production
Experience:
On the Air
Reel
Resume
Clients
Resources:
Gear List
Personnel
Associates
Logistics:
Transportation
Contact Info:
Kevin Deyo
phone: 850 566 7356

email:
krdeyo@gmail.com

mail:
K. R. Deyo Inc.
Kevin Deyo
2417-4 Fleischmann Road
Tallahassee Fl 32308



Gear list: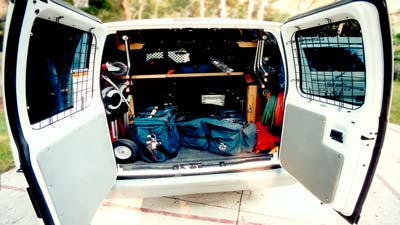 Cameras:
Sony PMW-F55 Super 35 Cine Alta 4k/HD
Canon C300 mkII
Sony PMW-F3 Super 35 Cine Alta HD
Panasonic Varicam AJ HPX 3700 1080p
Panasonic Varicam AJ-HDC-27F 720p
Panasonic DVCProHD HDX900
Panasonic DVCProHD HPX500 P2
Sony XDcam EX 3
Sony A7RII
Canon 5DmkIII HDSLR
Go Pro Heros and Session


Recorders:
Atomos Samurai Pro Res recorder
Atomos Ninja Pro Res recorder


Drone:
DJI Phantom 3 Pro


Gimbal:
Letus Helix set up for use with SONY A7RII




Audio:
We work with Sound Devices 633 and 552 mixers, Sennheiser, Tram, Sony, or Electro Voice microphones and Lectrosonics wireless systems.

The sound bag provided with a beta package includes:
1 mixer,
3 Lectrosonics wireless sets
2 Tram lavaliers for wireless use
2 Sony ECM 77b lavaliers for hard wire use
1 Sennheiser shotgun mic and boom for wire or wireless
1 Electro Voice Re50 handheld interview mic for wire or wireless

Simultaneous mp3 for transcription will be provided upon request.

We can provide a Coles noise canceling "lip mic" for location voice tracking if a request is made in advance of the shoot day.

With the sound production resources of our associates Pete Winter of Winterstone Productions and Mike McCue of harmonic cycle design we can meet almost any special request.


Tripods:
Vinten Vision 10
Cartoni Gamma w/Gitzo sticks


Jib:
EZFX Jib: 16 foot height with remote control gimbal mount
Miller Pro Jib: 8 foot height


Teleprompter:
Mirror Image LC-160: 15" LCD


Lights:
The light kit provided with a package includes:
Kino Flo Diva 400 and Kino Flo 200
3 Arri Fresnel kit lights: 650, 300, & 150
2 soft lighting box attachments
all the stands and accessories you would expect.


HMI lighting:
available by special request. Please inquire about this in advance of the shoot.
Joker 400 HMI
Kobold 200 HMI
Arrisun 575 HMI


Grip:
Matthews stuff: 6 x 6 scrim, several C stands, flags and scrims, and lots of
sand bags...


Monitors:
Panasonic HD 17" & 8"
TV Logic HD 8"


Mattebox:
Vocas Matte box with an assortment of filters.
Tiffen Matte box with an assortment of filters.